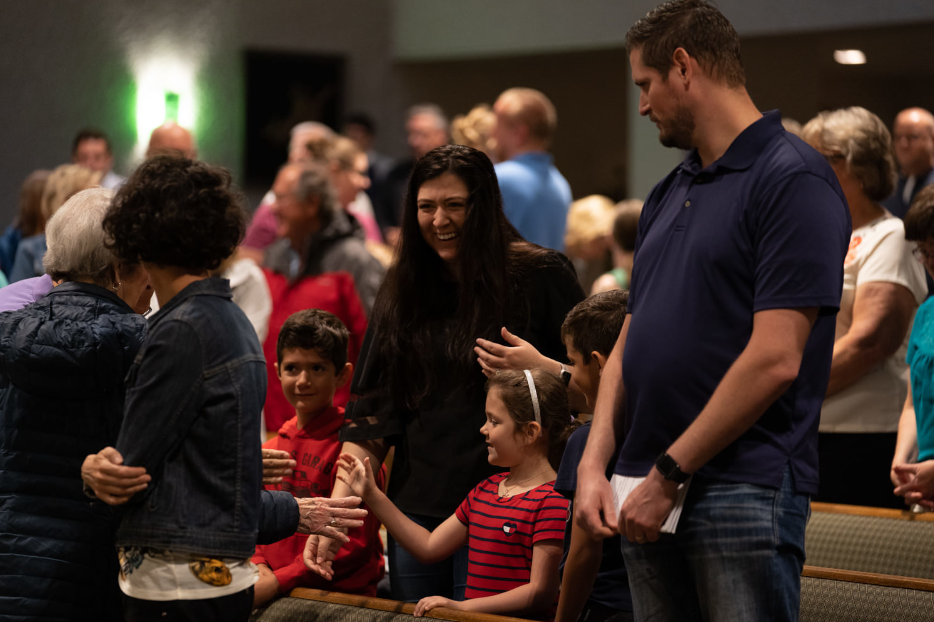 Join Us!
Registering at a parish may seem unnecessary, but it is an important step - it helps us keep in contact with you regarding relevant opportunities, and it helps you stay engaged in what's happening at St. Alphonsus Parish! Membership in the faith community of St. Alphonsus is open to families as well as any individual who is 14 years of age or older, living in the Greendale, Greenfield and Franklin areas of Milwaukee County. See below for our registration form! Please email all forms to stals@st-alphonsus.org, or drop by the Parish Ministry Center!

Already Catholic?
Registering in the parish is easy! You can register online (please email your completed form to stals@st-alphonsus.org), or come to the Parish Office during office hours and one of our staff members will be happy to assist you in registering. Office hours are Monday through Thursday, 8am to 4:30pm, and Friday, 8am-1pm. Have questions? Feel free to call the Parish Ministry Center at 414-421-2442, or email us at stals@st-alphonsus.org.
Interested in Becoming Catholic?
The process by which those who are not Roman Catholic can inquire into becoming members of the faith community is called the Rite of Christian Initiation of Adults (RCIA). This is a gradual process whereby adults who are not baptized or who have been baptized into another Christian faith tradition are initiated into the Roman Catholic church. Throughout the entire journey, the local faith community participates with these adults by offering hospitality, prayer and example, and by ministry as sponsors and catechists.

For more information on the process of becoming a Catholic Christian, please call the Pastoral Associate, Sister Eileen Kazmierowicz, at the Parish Office.