Director of Ministerial Support Position - Now Open

The Director of Ministerial Support is a full-time, 40-hour-a-week, exempt position serving as a staff resource in support of the pastor, and fulfilling parish administrative needs in the areas of managerial, human resource, communications, and technology. Understands the overall parish mission and administers parish business operations in relation to it.
See complete Job Description below.
To apply, send cover letter and resume to Kathy Jaeckels at kathyj@st-alphonsus.org
New Position to be Posted Soon! Elementary School Principal

St Alphonsus Parish in Greendale, Wisconsin will be hiring a Principal, beginning with the 2024-25 school year, to grow and develop our 3K-8th Grade Catholic school. Applications will be accepted beginning January 1, 2024.
The Job Description will be available in late December, 2023.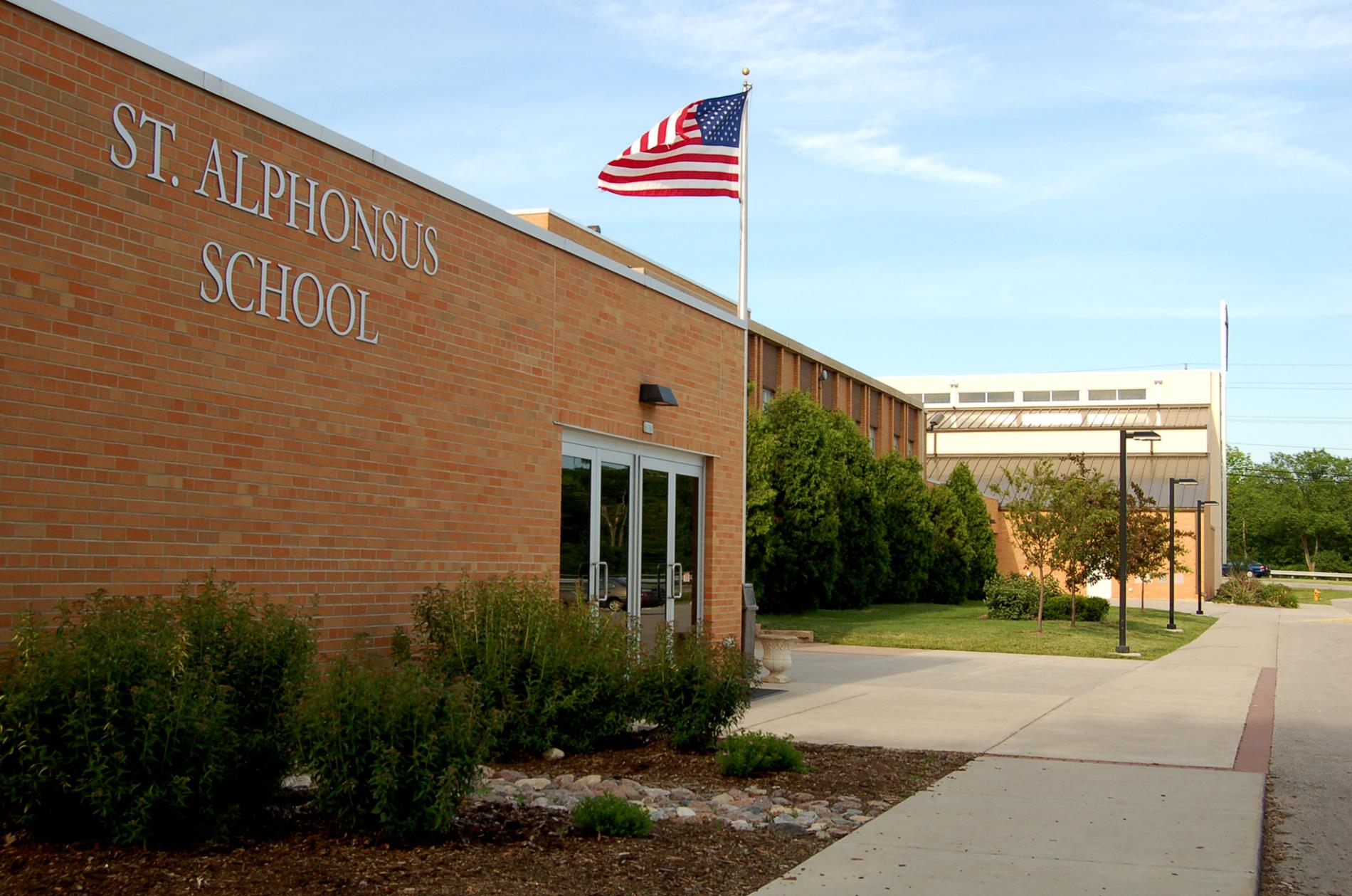 After School Child Care Program Assistant
The St. Alphonsus Catholic School after-school childcare program has employment openings for Child Care Assistants. The assistants are responsible for providing a safe, secure, and enriching environment for the children enrolled in the program.
The Cougar Club is open each day St. Alphonsus School is in session from 2:30 - 6pm. The Cougar Club is closed when school is not in session.
You must be 16 or over and have graduated from High School to apply for this position.
If you are interested in applying, please send a resume and cover letter to contact Stacey Pagac, Cougar Club Coordinator, at
cougarclub@st-alphonsus.org
.